About the Authors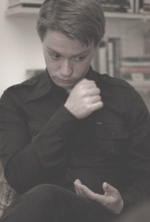 Per Austrin
graduated from
KTH -- Royal Institute of Technology
in Sweden, 2008; his advisor was
Johan Håstad
. His thesis focused on hardness of approximation for constraint satisfaction problems with connections to discrete harmonic analysis.
Subhash Khot
is an Associate Professor in the Computer Science Department at New York University, part of the Courant Institute of Mathematical Sciences. He completed his Ph.D. in the summer of 2003 at the Princeton CS Department under the supervision of
Prof. Sanjeev Arora
. He was in Princeton for another year as a member of
School of Mathematics
,
IAS
and then an Assistant Professor at the College of Computing at Georgia Tech during Fall '04-Summer '07.
Muli Safra
is a Professor of Computer Science at
Tel Aviv University
. He has a Ph.D. from the
Weizmann Institute
, completed in 1990 under the supervision of Amir Pnueli. He is one of the recipients of the 2001 Gödel Prize.