About the Authors
David Kempe
Associate Professor
Department of Computer Science
University of Southern California
Los Angeles, CA 90089
dkempe[ta]usc[td]edu
www-bcf.usc.edu/~dkempe
David Kempe
received his Ph.D. from
Cornell University
in 2003, and has been on the faculty in the
Computer Science Department
at
USC
since the Fall of 2004, where he is currently an Associate Professor.
His primary research interests are in computer science theory and the design and analysis of algorithms, with a particular emphasis on social networks, algorithms for feature selection, and game-theoretic and pricing questions. He is a recipient of the NSF CAREER award, the VSoE Junior Research Award, the ONR Young Investigator Award, a Sloan Fellowship, and an Okawa Fellowship, in addition to several USC mentoring awards.
Jon Kleinberg
is the Tisch University Professor in the Departments of Computer Science and Information Science at Cornell University. His research focuses on algorithmic issues at the interface of networks and information, with an emphasis on the social and information networks that underpin the Web and other on-line media.
He is a member of the National Academy of Sciences and the National Academy of Engineering, and is the recipient of awards including a MacArthur Fellowship, the Nevanlinna Prize, the Harvey Prize, the ACM SIGKDD Innovation Award, and the ACM-Infosys Foundation Award in the Computing Sciences.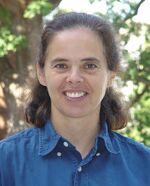 Éva Tardos
is a Jacob Gould Schurman Professor of Computer Science at Cornell University. Her research interest is algorithms and algorithmic game theory, the subarea of theoretical computer science theory of designing systems and algorithms for selfish users. Her research focuses on algorithms and games on networks.
She has been elected to the National Academy of Engineering, the National Academy of Sciences, is an external member of the Hungarian Academy of Sciences, and is the recipient of a number of fellowships and awards including the Packard Fellowship, the Gödel Prize, Dantzig Prize, Fulkerson Prize, and the IEEE Technical Achievement Award. She was editor editor-in-chief of the SIAM Journal of Computing 2004--2009, and is currently an editor of several other journals including the Journal of the ACM and Combinatorica.