About the Authors
Zeev Dvir
Associate professor
Department of Computer Science and Department of Mathematics
Princeton University
zdvir[ta]princeton[td]edu
www.cs.princeton.edu/~zdvir/
Zeev Dvir
was born in Jerusalem, Israel. He received his Ph.D. from the
Weizmann Institute
in Israel in 2008. His advisors were
Ran Raz
and
Amir Shpilka
. He has a broad interest in theoretical computer science and mathematics and especially in computational complexity, pseudorandomness, coding theory and discrete mathematics.
Shubhangi Saraf
Assistant professor
Department of Computer Science and Department of Mathematics
Rutgers University
shubhangi[td]saraf[ta]rutgers[td]edu
https://www.math.rutgers.edu/~ss1984/
Shubhangi Saraf
grew up in Pune, India. She received her Ph.D. from the Massachusetts Institute of Technology under the guidance of Madhu Sudan. Details about Shubhangi's early career can be found in her bio sketch in
Volume 13, Article 6 of Theory of Computing
.
Shubhangi is broadly interested in complexity theory, coding theory and pseudorandomness. Recently she has been captivated by questions related to understanding the power and limitations of algebraic computation, as well as to understanding the potential of "locality" in algorithms for codes. In her spare time Shubhangi enjoys reading, cooking, long walks, and exploring cafés and restaurants. Her little toddler is a constant source of joy and amazement, and also makes sure there isn't much time to spare.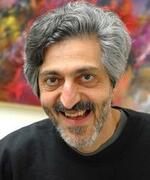 Avi Wigderson
Professor
School of Mathematics
Institute for Advanced Study
avi[ta]ias[td]edu
www.math.ias.edu/~avi
Avi Wigderson
was born in Haifa, Israel in 1956, and received his Ph.D. in 1983 at
Princeton University
under
Dick Lipton
. He enjoys and is fascinated with studying the power and limits of efficient computation, and the remarkable impact of this field on understanding our world. Avi's other major source of fascination and joy are his three kids, Eyal, Einat, and Yuval.